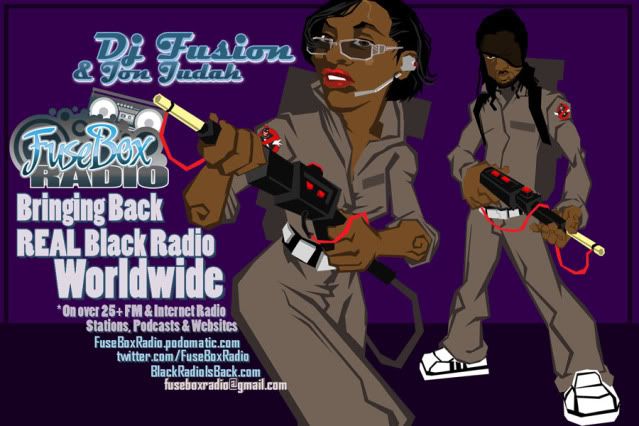 Player (via Podomatic feed):
Direct mp3 Download (right click and "save as")
This is the latest episode of the syndicated FuseBox Radio Broadcast with DJ Fusion & Jon Judah for the week of March 7, 2012 with some new and classic Hip-Hop & Soul Music, news and commentary.

Our extended commentary this week touched base on the spread of non-profit organization Invisible Children's "KONY 2012/#STOPKONY" viral video along with its pluses & minuses. It brings much-needed attention to an African country's political situation. We mourn the passing of Soul/Disco Music Legend Jimmy Ellis of the Trammps ( group who did the songs "Disco Inferno" and "Zing! Went The Strings of My Heart") and the tragic killing of Florida teenager Trayvon Martin by a Neighborhood Watch group along with its blatant racial implications.
We address the backlash against U.S. right wing conservative radio host Rush Limbaugh's latest round of hateful, foolish comments by advertisers & others, the 15th year anniversary of The Notorious B.I.G.'s death and what it has meant to the Hip-Hop community at large and some other diverse topics here and there.
<!–more–>
There are brand new Free Press "Media Minutes", Black University Radio Network (B.U.R.N.) Direct EFX and Black Agenda Report News mini-segments on this week's episode.
Feel free to check out some recent episodes of the syndicated FuseBox Radio Broadcast over at our official blog, BlackRadioIsBack.com – all of the shows are clean/radio friendly.
FuseBox Radio Playlist for the Week of March 7, 2012 (in no particular order)
The Notorious B.I.G./Juicy/Bad Boy
The Trammps/Zing Went The Strings Of My Heart/Buddah Records
Ninjasonik/Only If You Want To/Decon
Nneka feat. Black Thought/God Knows Why/Yo Mama's Recordings & Decon
Slaughterhouse/Hammer Dance/Shady & Interscope
Mayday! feat. Dead Prez/TNT/MaydayOnline.com
Minimal/No Abrir los Ojos/Self Released
Robert Glasper Experiment feat. Mos Def/Black Radio/Blue Note
Tony Williams feat. Mama Sol/You Got Soul/G.O.O.D. Music
irRAdio/Call The Nation/White Label (www.facebook.com/pages/Irradio)
Planet Asia feat. Raekwon & Oh No/No Apologies/Nature Sounds
Jamie Woon/Night Air/Verve Music Group
PLUS Some Extra Special Hidden Tracks in the Jon Judah Master Mix w/ Old School Black Music Classics and Independent Music Finds
Current FuseBox Radio Broadcast Radio & Internet Affiliates
** Most Stations/Outlets Tracked via RadioWave Monitor, Mediaguide & SoundExchange **
Subscribe to get the weekly episodes of the syndicated FuseBox Radio Broadcast with DJ Fusion & Jon Judah!
Related Articles
Share
About Author
(0) Readers Comments