By DJ Fusion
What's up to all of the Planet Ill crew!
It's that time again for your weekly Indiesent Exposure installment of FREE quality music downloads & info about Independent Music artists of different genres who deserve serious credit for keeping things lively & non-cookie cutter status in the world of music.
Post by post, Indiesent Exposure is set to give your ears some temporary respite from some of the daily audio wackness, boredom and/or iCoonery that bombards the masses through the mainstream radio and TV airwaves' definitions of Hip-Hop, Rock, Soul, Funk, Jazz, Rock, Reggae, House, World Music and more.
If you like what you hear & download up in this section, PLEASE support (monetarily and otherwise) these artists as much as you can in the future – hit up their websites, purchase some product, go to their shows, etc.
The Indiesent Exposure picks for this week touch base in the East Coast of the U.S. for some Jazz, Soul and Hip-Hop grooves to jump off the weekend…
Whenever you have the chance, please let all of the talented Indiesent Exposure artists and the Planet Ill crew know what you think of the music in our comments section!
Let's get it in – download, sit back, relax & hope you enjoy the grooves: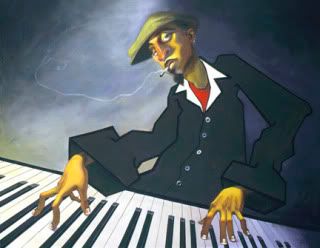 The combination and growth of Jazz, Soul and Hip-Hop (essentially jazz's latter day musical grandchildren has been an essential part of what's called Urban or Black Music for at least the past 3 – 4 decades.
Whether through sampling or live instrumentation, all three art forms strongly impact each other in the realms of pushing creativity to the modern day music era.
Some of the most well known and organic collaborations of Jazz, Soul and Hip-Hop with the 1990s Acid Jazz and Jazz-Hop movements with projects like Guru's Jazzmattazz series and Brand New Heavies Heavy Rhyme Experience, Vol. 1 being in the forefront.
There are still plenty of artists that push the Acid Jazz and Jazz-Hop boundaries to make some quality high powered music in the independent music scene, including this week's Indiesent Exposure artists, The Beast and Princess of Controversy.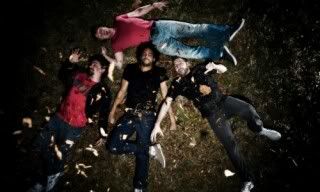 Representing North Carolina, the 5 man group The Beast (consisting of pianist Eric Hirsh, drummer Stephen Coffman, MC Pierce Freelon & bassist Peter Kimosh) have officially been making music since meeting up in 2007 through college and the local music scene.
Their blend of mid-to-high tempo Jazz-Hop is both warm and very technically sound while still being accessible music the average listener put in their rotation.
On Freedom Suite LP's original songs and covers, The Beast keeps the aural backgrounds diverse and interesting with tracks that are live Boom Bap action to Jazz-Rock-Fusion sounds.
Along with Pierce Freelon smoothly spitting some engaging and energetic bars and internationally known jazz vocalist Nnenna Freelon's awesome soaring vocals, right from the gate, this release is a win.
The 12 track music collection also displays a entire crew that can hold it down with almost any type of musical style without the "guest musician outclassing you" disease that sometimes plagues the industry – high praise when they include accomplished folks such as Phonte (Little Brother/Foreign Exchange), Carlitta Durand, Darien Brockington, 9th Wonder, Geechi Suede of Camp Lo and more.
The Beast live up to their name by destroying perceptions of what Jazz and Hip-Hop is supposed to sound like.
When you have 2 musical forms that are overly cliquish or watered down in the mainstream and are able to have them naturally work together without being overly high brow or cheesy, listeners have to be pleased.
Hopefully, we'll be hearing a lot more from this crew in the upcoming future.
For more information on the lastest events, shows, videos, releases and more from The Beast and Nnenna Freelon, check out their official websites at http://www.TheBeastMusic.com and http://www.Nnenna.com.

The Beast and Nnenna Freelon – Freedom Suite (Download; Backup Link)
Preview:

Tracklisting:
1. Good Evening feat. 9th Wonder *
2. Rise Beyond the Sky feat. YahZarah & Rapsody *
3. Freedom Part 2 feat. Geechi Suede of Camp Lo (prod. Apple Juice Kid) *
4. Let Go feat. Tyler Woods
5. Once Again feat. Kooley High
6. Get Out of Town feat. Phonte *
7. Skylark *
8. Love feat. King Mez & Thee Tom Hardy (prod. Apple Juice Kid)
9. No Escape feat. Carlitta Durand & Darien Brockington *
10. Strangelove feat. Shirlette Ammons
11. Umi Says *
12. Good Night feat. 9th Wonder
* Personal Favorite Tracks
Music Video #1: The Beast – Freedom Part 1
Freedom Part I by The Beast from The Daily Tar Heel on Vimeo.
Music Video #2: The Beast feat. Nnenna Freelon & Geechi Suede of Camp Lo – Freedom Part 2
The Beast – Freedom Part 2 feat. Nnenna Freelon & Suede (produced by Apple Juice Kid) from BECAUSEUS on Vimeo.
Next up, we have Washington, DC/North Carolina's he Princess of Controversy (P.O.C. for short) representing heavy with a fantastic blend of Hip-Hop, Soul, Jazz and Spoken Word. I first saw her perform about a year ago at a showcase in the D.C. Metro area, essentially crushing the mic by going from smooth almost Love Jones/Def Poetry Jam spoken word delivery to classic 1960s/1970s era Soul singing to hard M.O.P. street Hip-Hop style delivery during her set.
Handling the multi-descriptive singer/poet/rapper/public speaker/activist title well, she recently put out her latest full length project, SOUL-HOP, out for free to the masses for a limited time.
The project is musically all over the map, mixing up Jazz, Blues, Soul, Rock and Funk influences along with some free verse action for my spoken word fans.
The songs stand alone just fine by themselves, but SOUL-HOP is structured to be listened to from beginning to end in order to get the full taste of what P.O.C. is all about.
While there is literally just ONE female MC representing on the mainstream airwaves and on the TV tubes, it's nice to see a sis who can naturally flip her musical in multiple ways that are both fun and thought provoking.
Check this joint out when you can and take solace that one day, the embargo on exposing multiple types of talented ladies will soon come to an end.
Find out more information about the Princess of Controversy's latest artistic endeavors over at her official website, http://www.PrincessPfControversy.net.

Princess of Controversy – SOUL-HOP (Download; Backup Download)
Preview:

Tracklisting:
1. P.O.S.H. (Princess of Soul-Hop) Intro
2. I'm Feeling Myself feat. Andaiye *
3. Away
4. That Feeling (Spirit)
5. Loving Life
6. Ladies Rule feat. Emperess, Mahoganee, Sonya Renee, Rachelle Permae & Goldie *
7. Starving Artist *
8. Full Circle
9. Abused *
10. The Pulpit
11. Labels *
12. The Music
13. A Star Is Born (Interlude)
14. Prince Charming
15. Dusk 2 Dawn feat. Enoch 7th Prophet & Noyeek Grizzly Bear (Bonus Track) *
16. Why Not Today feat. DJ Monty with The Dope Sound (Bonus Track) *
* Personal Favorite Tracks
Music Video #1: Princess of Controversy – Fly Away (StageBlack Premier, DC)

Music Video #2: Princess of Controversy Promotional Video

Fill up your iPod and Catch up on the all of Planet Ill's Indiesent Expsoure article series & FREE music downloads at anytime – click here to get details of the great Indie Music artists we've already covered!
DJ Fusion's E-Mail: djfusion@planetill.com (Back Up: fuseboxradio@gmail.com)
DJ Fusion is the creator and co-host/mix DJ of the syndicated FuseBox Radio Broadcast (hit up http://FuseBoxRadio.podomatic.com for the radio show archives) and the website BlackRadioIsBack.com, two areas trying to fight audio B.S. one day at a time…check folks out around either way when you can. 🙂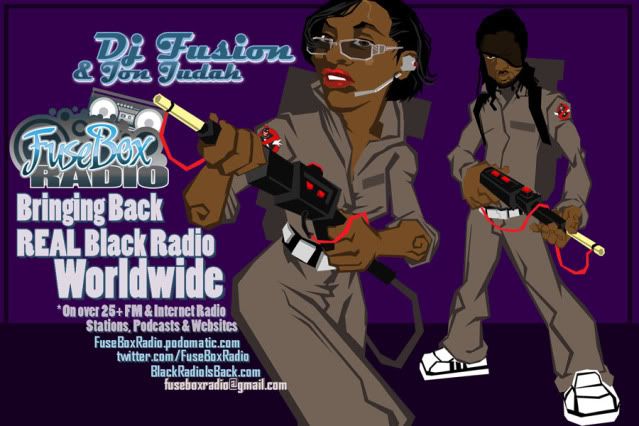 Also feel free to touch base with a sis on the Twitter Expressway at http://twitter.com/FuseBoxRadio.
If you dig the music vibe I'm on & want to download some free mixtapes from the FuseBox Radio/BlackRadioIsBack.com collective, hit up the constantly updated Bandcamp page over at http://FuseBoxRadioBroadcast.bandcamp.com.

Related Articles
Share
About Author
(3) Readers Comments