Home » Podcast
FuseBox Radio Flashback: Be The Media!
By DJ Fusion
** This week's show is a FuseBox Radio Broadcast Flashback Episode since we're on vacation this week….a new show will be on lock next week! **
This episode of the syndicated
FuseBox Radio Broadcast
with DJ Fusion & Jon Judah is a flashback from the week of December 22, 2009 with some new and classic Hip-Hop & Soul Music, news and commentary.Our commentary for that week focused on the upcoming 2009 Holiday Season and some other things here and there. We had a GREAT & enlightening interview that week with media expert and author David Mathison (
http://www.BeTheMedia.com
) on his latest book,
Be The Media
.
We talked about a lot of important Independent Media topics that are covered in Be The Media, ranging from:
The importance of now that almost anyone is able to create & distribute all sorts of media content cheaper and easier than ever (books, websites, radio shows, video, etc.)
Copyright vs. Creative Commons
Various U.S. laws that have restricted the creative offerings of mainstream media (TV, Radio, etc.) through controls in how things are distributed and what the average person can do about it can be done about it
How those entering into the Music Industry overall needs to hop onto using all forms of Independent Media to form a solid & dedicated fanbase while still earning money & keeping creative freedom
And LOTS of other things!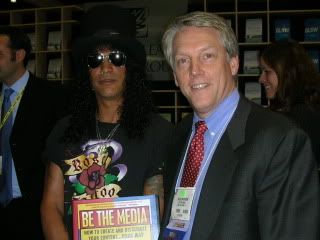 There aren't new episodes of Black Agenda Report or Direct EFX segments due to the length of this week's interview.
FuseBox Radio Playlist for the Week of September 29, 2010 (originally from the week of December 22, 2009…in no particular order)
Donald D/Rage of the Rap Renegade/WB
Maxwell feat. Nas/Help Somebody RMX/Columbia
Jay Electronica/Exhibit C/Decon
Mos Def/24 Hour Karate School/White Label (http://www.myspace.com/MosDef)
Idle Warship/Bedroom Lites/White Label (http://www.myspace.com/IdleWarship)
Mavado feat. Fats & Alicia Keys/New York's Gully (Champion Squad RMX)/White Label (http://www.myspace.com/ChampionSquad)
Game Rebellion/Blind/GameRebellion.com
Yoshi feat. Darrien Brockington & Buff 1/No Stress/Raw Fusion Records
Diamond District/Something for Y'all/Mello Music Group
B.o.B. feat. Bruno Mars/Nothin' On You/Grand Hustle & Atlantic
Elucid/Stacey (Sucker for Love)/Loosie Music (http://www.myspace.com/ElucidMusic)
St. Joe Louis/Good Morning/Upstart Media Group (http://www.myspace.com/StJoeLouis)
Benny Stixx/Jingle Bellz/BMore Original
Eleven/Talk My Shit/MDI Distribution