By DJ Fusion
What's up this World Cup 2010 jumpoff weekend Planet Ill fam!
It's time again for another session of Indiesent Exposure, Planet Ill's weekly music column where I drop some FREE music downloads & info about quality independent music artists of different genres who deserve props for keeping things lively & non-cookie cutter status in the music world.
Hopefully post by post, Indiesent Exposure will give your ears some temporary respite from some of the daily audio wackness, boredom and/or iCoonery that bombards the masses through the mainstream radio and TV airwaves' definitions of Hip-Hop, Soul, Funk, Jazz, Rock, Reggae, House, World Music, etc.
If you like what you hear & download in this section (some joints of which will hopefully be new to folks), PLEASE support (monetarily and otherwise) these artists as much as you can in the future – hit up their websites, purchase some product, go to their shows, etc.This week's Indiesent Exposure music selections consist of Hip-Hop, House and Soul tunes to get live at the with at the summer BBQ.
When you have the chance, please let all of the talented Indiesent Exposure artists and the Planet Ill crew know what you think of the music in our comments section!
Let's get into it – download, sit back relax – hope you enjoy everything: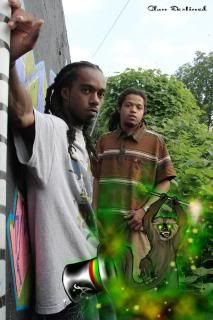 The DJ/Producer/MC duo of Clan Destined (featuring members AmDex and DT) represent a diverse mixture of influences from their backgrounds living in North Carolina and Atlanta.
Since the early to mid-2000s, they have put out a consistent amount of work through their single and album releases through Rawkus Records, VJC Recordings and Domination Records that displays a unique sound and vision which has influences of Hip-Hop folks like D.I.T.C., Organized Konfusion, OutKast and A Tribe Called Quest. Clan Destined's A Story Never Told mixtape is their latest project to keep heads ready and excited about their upcoming full length album release.
Related Articles
Share
About Author
(4) Readers Comments